WHITE & RED ACTION for SLASKI STADIUM 5th July 2005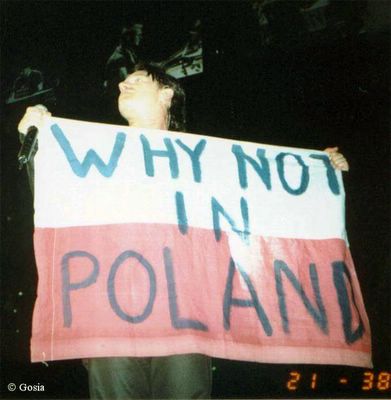 Darek, aka Depe, who will be attending 12 of the next Vertigo shows (
remember the U2 minivan?
) asked us to post the following information, please spread the word!:
Everyone going to Poland for 5th July gig at Slaski Stadium please join the action of Polish U2 fans!
Fans with GA tickets please take some
RED
bandanas, towels, spare t-shirts etc. Fans with Grandstands tickets please take some
WHITE
piece of stuff. During New Year's Day's piano & guitar solo's we shall all wave with this white/red stuff - making the hugh Polish national flag (from perspective of the band). This will be a sort of 'thank you' to U2 for coming to Poland on this tour.
Remember that NYD was written with Poland in mind. Please help us make it! Why not...
We already have a support of many national wide RadioStations, Newspappers, even MTV Poland.