Fast Cars Minivans!!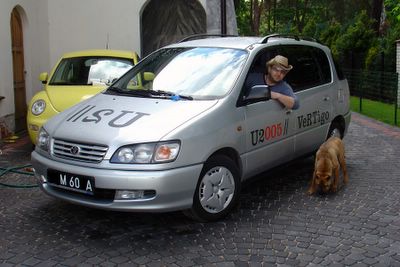 (no, that's not Bono...)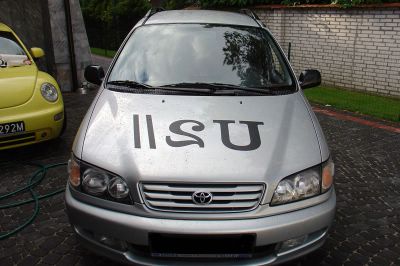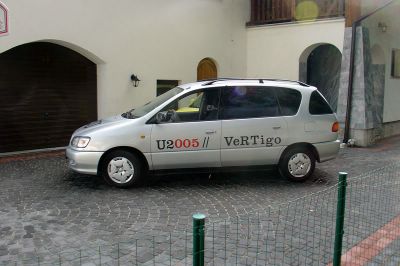 Depe, a fan from Poland, has dressed up one of his cars in preparation for the upcoming Vertigo shows in Brussels. He's got a pretty nice site which you can visit here:
u2.homepage.pl
. How far would YOU go to show that you're a die hard fan? Have a great picture? Make sure to send it to us at vertinfo@vertiblog.com
. And in case you're not familiar with some of the tracks that were left off of the official release of HTDAAB, Fast Cars is a great tune that we're hoping makes the rumored 2006 U2 release.