The Boss Taking Care of His People... (non U2, but relevant)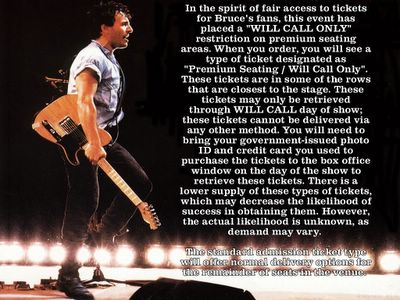 Click on image above for larger picture.
Bruce Springsteen is kicking off a small theater tour (most venues less than 5000 seats) and in an effort to prevent widespread scalping (or ANY scalping for that matter), he's putting into effect a 'will call only' policy for premium tickets. The policy can be read above.
What do you think about it?
Most tickets go on sale Saturday, 4/9.